If you know the stumbling blocks early on, your business is less likely to fail.
Here are nine of the most common mistakes entrepreneurs make.
Starting up your own business is one of the most exciting times of your life, but also one of the most tiring and worrying. Turning your dream into a reality in not an easy task, and this infographic highlights some of the major don'ts when it comes to getting your new business up and running.
Look and learn from the mistakes of others and make sure you aren't heading the same way. Reading through them you will soon see that they are not complicated in the slightest, merely there as a warning against making the same mistakes that thousands have made before you.
While this list isn't comprehensive, these are 9 mistakes that new businesses have made in the past causing them to be called killer mistakes.
Something as simple as not having a business plan, or entering a sector you have no experience in, can make or break a new business, and with the economy still struggling why risk putting yourself on the back foot before you even start?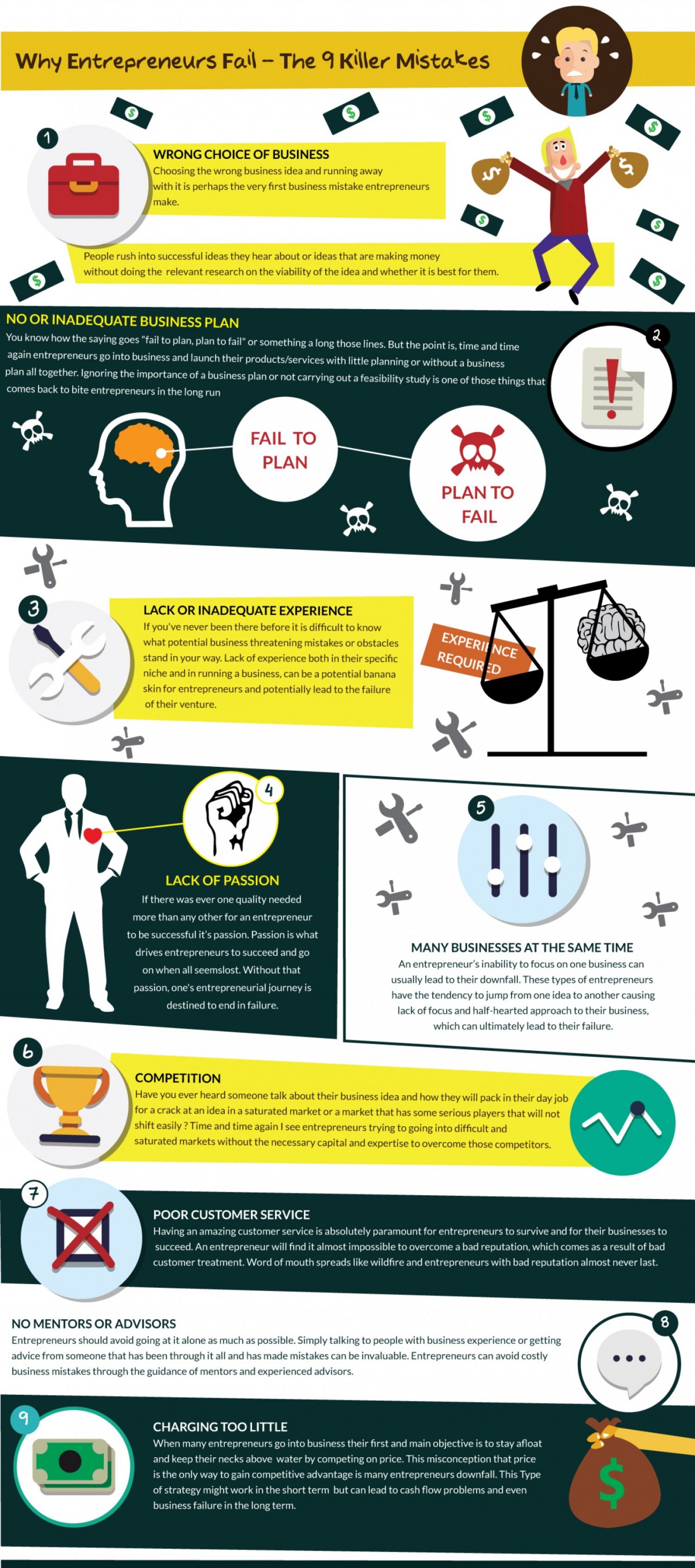 Courtesy: businesszone.co.uk