Team Aesthetic Tech
2014-03-17T04:45:53+05:00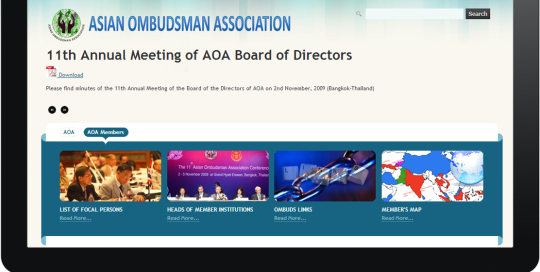 Asian Development Bank, under Regional Technical Assistance program (RETA -6465) conducted project of Strengthening Asian Ombudsman Association. Where our chief consultant designed and implemented the website and Online Resource Centre.
Team Aesthetic Tech
2014-03-20T23:33:07+05:00
The Provincial Assembly of Khyber Pakhtunkhwa is the first assembly of the region to have most advanced assembly website. And Aesthetic Tech feels the pride of delivering this job. The new revamped website is not just offering detailed member profiles, but also displaying their complete assembly business.